Pictures from the Mini Work Party - June, 2006
During the month of June, 2006 a mini work party was held on the Laffey.
There were 12 workers in attendance and their stay varied from a few days
to the full 2 week session. I understand the weather was somewhat warm.
A full report will show up in the next Newsletter.
Those in attendance were:
Gene Calloway
Hoot Gibson
Dave Harhager
John Hudak
Skip Hudson
Bill Kunmann (Walker's son--in-law)
Ross Kunmann (10 years) Walker's grandson
Tim Kunmann (8 years) Walker's grandson
Richard McKinney
Fred Nardei
Ronnie (Watson's friend)
Sonny Walker
Don Watson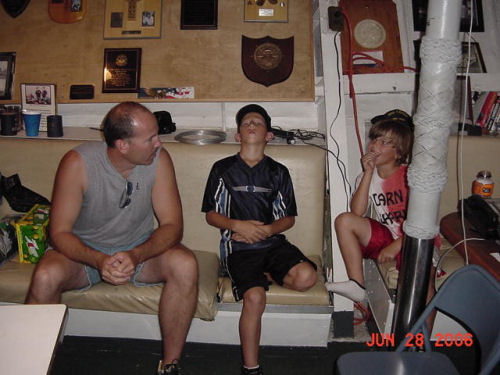 Bill (Sonny's son-in-law), Ross, and Tim (Sonny's grandchildren)
hanging out in Chiefs Quarters after a hard day's work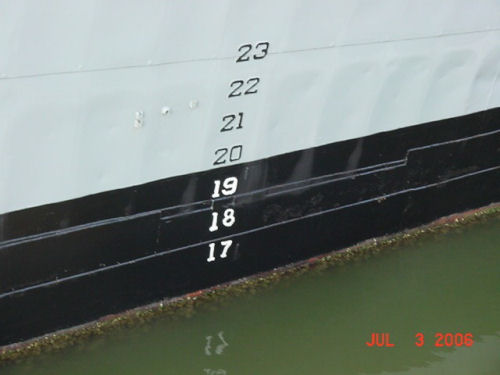 Sonny Walker's hand-painted numbers. Please note he completely ignored the barnacles
A real calm. The mighty USS Laffey surrounded by pleasure yachts