Message Forty-Two (12-12-44)

Comments by Ari Phoutrides

This message is also interesting. On December 10, 1944 the USS Hughes was on picket duty in the Surigao
Straits. She was bombed and hit by a suicide plane amidships, knocking out her boiler and engine rooms.
The Laffey was detached from our screening station on a small task group, went alongside her and removed
casualties (she was dead in the water) and took her in tow for 2 hours until a seagoing tug arrived and took over.
This was the first time our crew got a close up look on the damage a kamikaze could inflict.

On the bottom right hand of the msg, our skipper had written
"After she was hit by suicides at Leyte and we took her in tow".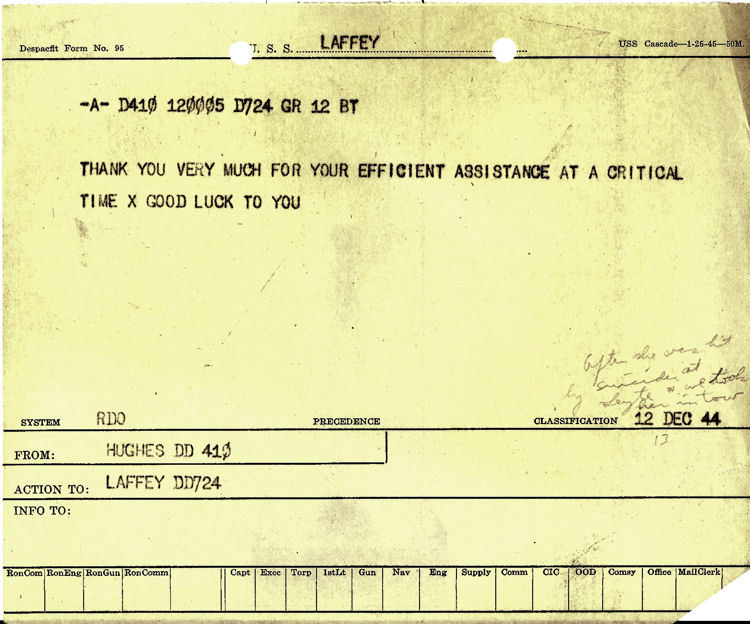 Next Message
Back to Index Page
Back to Home Page