Taps: Joseph M. Jagielski Jr.
Courtesy of his son, Jim



On September 16, 2011, Joseph M. Jagielski, Jr. (MM 2/C and having served on the USS Laffey, DD-724 from December 1951 to April 1955), passed away after a battle with pneumonia.

My Dad was extremely proud of his time in the Navy, and proud of the Laffey and all his shipmates. He enjoyed attending the reunions whenever possible and frequently remarked that his years in the Navy and on the Laffey were some of the best years of his life.

I was, and am, truly honored to have that tough ol' shellback as my Father.



Jim Jagielski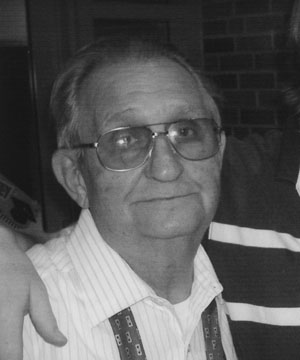 Joseph M. Jagielski Jr.

August 24, 1931 - September 16, 2011


On September 16, 2011, Joseph M. Jagielski Jr. (80), passed away. Beloved husband of Helen (nee McNew) Jagielski, Loving father of Joseph Jagielski and wife Allison, James M. Jagielski and wife Eileen and Michael J. Jagielski, Cherished grandfather of Brian, Alex, Jonathan, Tim and Andrew.

He was additionally survived by one sister Mamie Chodnicki. Mr. Jagielski was preceded in death by his parents Joseph M. Jagielski Sr. and Gertrude Jagielski and his brother Albert Jagielski.

Relatives and Friends may call at the Connelly Funeral Home of Dundalk, 7110 Sollers Point Road, on Tuesday from 3-5 & 7-9 PM. A Christian wake services will be held on Tuesday at 4:00 PM at the funeral home.

A Mass of Christian Burial will be held on Wednesday, at 10:00 AM at the Our Lady of Hope Catholic Church. Interment will be at the Sacred Heart of Jesus Cemetery, Dundalk. In lieu of flowers donations may be made to the Epilepsy Foundation 8301 Professional Place Landover MD 20785.

Online condolences may be made at www.connellyfuneralhomeofdundalk.com


Return to Home Page